Of the Window Companies in Grand Island, NE, ABC Seamless of Nebraska Offers Superior Services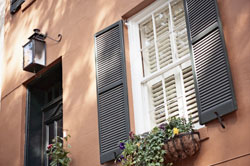 With so many window companies offering different products and installation services, it can be difficult to sort through the options to find the right one for your Grand Island, Nebraska, house. Windows contribute to your home's aesthetic, insulation, energy use, and security. ABC Seamless of Nebraska understands these important roles and stands out from other window companies by offering high-performing windows that truly stand the test of time.
The windows we offer are truly state-of-the-art. They are custom built to fit seamlessly into your Grand Island, NE, home and offer many benefits, such as:
Window frames made of a durable material that provides excellent insulation from heat and cold transfer
Multi-pane glass options that protect your home from weather, noise, condensation buildup, and UV radiation
A precision locking system for high-level security
A manufacturer's warranty for peace of mind in knowing that your investment is protected
Other window companies are hard pressed to deliver products with the same benefits that windows from ABC Seamless offer. And our superior products are matched only by our exceptional installation services. Our professionals are highly experienced and will install your windows accurately and with careful attention to detail so that you can be sure they'll look and operate like new for years to come.
If you'd like to learn more about how ABC Seamless of Nebraska goes above and beyond what other window companies can offer, contact us today. We're happy to offer you a free consultation at your Grand Island, NE, home.