Premium Slider Windows for Homeowners in Grand Island, NE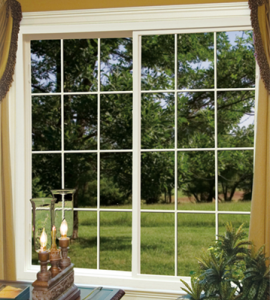 Any room in your house can become a panoramic viewing area with the installation of slider windows from ABC Seamless of Nebraska. Our slider windows are an excellent way to add a modern touch to your house thanks to their clean-lined design and streamlined hardware. Additionally, you can choose from our numerous glass and grid options to customize your slider windows and give your home a distinctive design and improve its curb appeal.
By installing slider windows from ABC Seamless of Nebraska on your home, you can also look forward to:
Years of long-lasting performance – Our windows are tough, so you won't have to worry about rot, mold and fungus growth, or termite damage. The frame of an ABC Seamless slider window also resists scratches and impact damage exceptionally well.
Less maintenance – Unlike wood windows, no painting or scraping is necessary with our reinforced vinyl slider windows, allowing you to fully enjoy them with no regular upkeep on your part.
Improved energy efficiency – ABC Seamless slider windows are more insulative than other vinyl and wood, which helps minimize heat transfer into and out of your home.
Peace and quiet – With our slider window installation, your home will be better insulated against heat and outside noises, so you can enjoy peace and quiet while you relax in your home.
When you choose us for your slider window installation, you'll be rewarded with a reputable and trustworthy installer offering only the finest products. What's more, you can rest easy knowing your investment in your home is covered as all our slider windows come with a 50-year warranty.
Contact Us Today
For additional information regarding the stylish and durable slider windows we offer to homeowners in Grand Island, NE, contact ABC Seamless of Nebraska today. Also, be sure to ask about our excellent in-house financing options for qualified homeowners.