Top-Notch Siding & Installation Services for Homes in the Hastings, NE, Area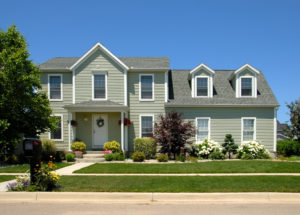 When it's time to replace the siding on your home in the Hastings, Nebraska, area, you'll want to choose ABC Seamless of Nebraska as your siding installation contractor. Why? Because we offer one of the best-known brands of sturdy steel siding in the industry—a brand with a proven track record for standing up to Mother Nature in this area—and we have the well-honed installation skills to make sure your new siding delivers its promised performance.
Unbeatable Seamless Steel Siding Impeccably Installed
ABC Seamless siding is forged from heavy-gauge, ultra-sturdy steel that's inherently able to resist damage from the impacts of hail and airborne debris. It's also noncombustible and termite-proof. Here are some additional benefits you'll receive when you choose our product for your siding installation:
Exceptional energy efficiency, which can help you keep your heating and cooling bills in check
A bevy of customization options, including horizontal, vertical, and simulated log siding styles
A remarkable lifetime warranty, which means you won't have to replace your siding again as long as you own your home
Superior Siding Installation Techniques
The well-trained pros at ABC Seamless of Nebraska take pride in their siding installation prowess. When you partner with us, we won't piece siding segments together to cover your exterior walls. We'll custom-cut our steel siding panels on site at your home so they fit like a glove. This not only creates a sleek, seamless appearance but also provides enhanced protection against moisture, air, and insect infiltration.
What's more, unlike many other siding installation companies, we affix our siding with screws instead of nails. This significantly increases the siding's resistance to blow-off during windstorms.
There's a lot more we can tell you about our seamless steel siding and the benefits you'll reap after we've expertly installed it on your home in the Hastings area. Contact ABC Seamless of Nebraska today for more information.