Siding Contractor Serving Residents of Omaha, Nebraska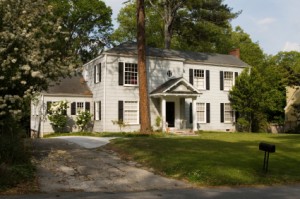 If you need a siding contractor in the Omaha, Nebraska, area that you can depend on, look no further than ABC Seamless of Nebraska. We have been serving residents throughout The Gateway City and those in surrounding communities since 1989, and are proud to have built a solid name on providing a truly unique seamless siding product that is more attractive and durable than virtually any other siding on the market today. Our seamless siding is custom cut to fit the precise lengths of your walls and is made with steel, so it won't crack like cement fiberboards, bend like vinyl, or fade like wood shakes. Plus, it won't expand and contract like other types of siding, so you won't need to worry about the formation of unsightly gaps or warping in your seamless siding.
When you choose us as your siding contractor in Omaha, you can expect the following:
A wide choice of colors and styles – You can give the exterior of your home just the look you want thanks to our wide selection of aesthetic options for our siding, including 27 handsome colors and 15 amazing finishes.
Maintenance-free beauty – You will never need to scrape, seal, or paint your siding – simply wash it down with a garden hose every now and then!
Incredible reliability – We are so confident in the physical integrity of our siding that we protect it with a limited lifetime warranty that covers fading, rusting, peeling, and even hail damage. This is a warranty that you simply won't find being offered by any other siding contractor in Omaha, NE.
Contact ABC Seamless today for more information and a free quote on our siding for Omaha, NE, residents.