Benefits of Seamless Siding for Omaha, NE, Homeowners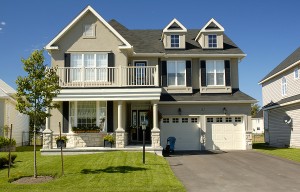 Did you know that the typical home with vinyl siding has more than 130 splices? That's 130 opportunities for moisture, dust, and insects to enter your home, potentially causing damage to your home's framing and making it harder to keep the temperature inside your home stable. However, there is an alternative to vinyl siding that can help you better protect your home from the scourges that come from wind and moisture intrusion, and potentially even help improve the curb appeal of your home.
The solution? Seamless steel siding from ABC Seamless of Nebraska. This innovative product is more durable than vinyl and much more protective, as it eliminates seams and splices that can let outdoor elements into your home. When you choose ABC Seamless to install your new steel siding, you can be confident that it will be custom cut to the precise length necessary to span the exterior walls of your home from corner to corner with nary a seam. So, not only will our steel siding help to reduce moisture and debris intrusion into your Omaha home, but it will also look far better than any exterior cladding product with seams or splices.
Additionally, our steel siding will resist chipping, cracking, peeling, and fading, and will experience minimal expansion and contraction during huge swings in temperature. What's more, it will never need to be scraped, sanded, or painted, and only requires an occasional wash down with a garden hose, so you'll never need to spend hours upon hours maintaining your siding to keep it looking beautiful. We even stand behind our seamless steel product with an incredible limited lifetime warranty that covers rusting, fading, peeling, and even hail damage, providing you with invaluable peace of mind.
If you would like more information about the benefits our seamless steel siding offers, contact ABC Seamless of Nebraska today. We will be glad to provide you with a free quote and answer any questions you may have about installing steel siding on your Omaha, NE, home.