Professional Roofing Contractors in Papillion, NE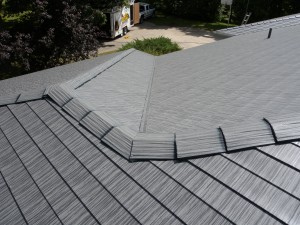 The roofing contractors you can rely on for all of your roofing needs in Papillion come from ABC Seamless of Nebraska. We are proud to manufacture and install durable steel roofs that provide homeowners throughout the region with a lasting solution to all of their roofing problems. Whether your roof is caved in, missing shingles, or leaking, the experts at ABC Seamless can fix it for you once and for all by installing a new metal roof.
Choosing us as your roofing contractors in Papillion, NE, will prove to be beneficial because we install metal roofs that are:
Extremely durable – Our roofs are made of heavy-gauge, G-90 galvanized steel that offers superior protection against impact from hail and wind-driven debris, as well as resistance to wind speeds up to 160 miles per hour.
Aesthetically pleasing – Available in a wide range of colors and styles, you'll be able to choose the look that complements your home's architecture and improves its curb appeal.
Covered by a lifetime warranty – We back our roofs with a lifetime, non-prorated warranty so that your investment will be protected well into the future.
At ABC Seamless, we're committed to providing our customers with superior products and exceptional customer service. This dedication is reflected in every project we complete, which is why we've been recognized as a Top 200 Exterior Contractor by Qualified Remodeler. We strive to be the best roofing contractors in the area and are ready to provide you with exceptional roofing services as well.
For more information on how our metal roofs and installation services stand out from those of other roofing contractors in Papillion, NE, contact ABC Seamless of Nebraska today.