Finding Exceptional Roofing Contractors in Kearney, NE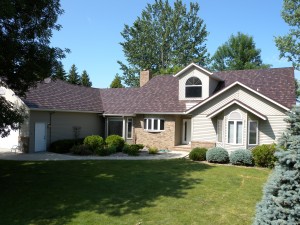 With many roofing contractors operating in and around Kearney, Nebraska, you may be unsure of which one to trust. If so, this article will provide you with criteria to use when evaluating a roofing company to determine whether or not it's reliable. When you select a good roofing company, you will not only receive an exceptional roof, but you will also benefit from expert craftsmanship and outstanding customer service.
Roofing contractors that are trustworthy have the following:
Roofing systems that can provide great benefits for your home
Professionally trained installers who follow a tried and proven installation processes
Generous warranties that ensure your roof is protected should anything happen to it
Positive reviews from independent rating agencies and recognition from industry publications
In Kearney, NE, residents are fortunate because there is a roofing company that meets all of these criteria – ABC Seamless of Nebraska. We stand out from other roofing contractors because we build and install a steel roofing system that is unlike any other. With its 28-guage steel, a durable ABC Seamless roof is likely the last roof you'll ever need to buy. Our roofs also have energy-saving technology to help lower utility costs and are available in a variety of appealing colors. What's more, our trained craftsmen follow an installation process that has been perfected since 1973, ensuring proper installation. And, we provide a lifetime warranty on the materials and labor of our roofs because we are roofing contractors who stand by our products and craftsmanship.
To see for yourself why ABC Seamless of Nebraska is one of the top roofing contractors serving homeowners in the Kearny, NE, area, contact us today. ABC Seamless of Nebraska proudly maintains an A+ rating with the Better Business Bureau and has been recognized by Qualified Remodeler as one of the Top 500 remodeling firms in the country.