Hiring Roofing Contractors for Your Bellevue, NE, Home Is Easy Once You Know What to Look For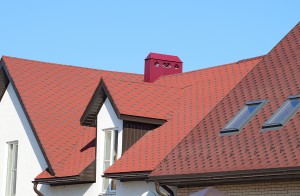 Are you researching roofing contractors and trying to decide which one is best qualified to install a new roof on your Bellevue, Nebraska, home? If so, finding a roofing company that provides a top-of-the-line product as well as exceptional customer service doesn't have to be a confusing and time-consuming task. Once you know what is key when selecting a roofing company, you'll be able to sort out the roofing contractors that are trustworthy and can make the entire process of installing a new roof easy and streamlined.
So, what should you look for? When doing your due diligence and looking into various roofing contractors, you'll want to find one that:
Offers a roofing product that's long lasting and durable enough to withstand the elements, as well as one that will improve your home's energy efficiency
Provides professional installation by its own trained employees so you can be sure that you will enjoy the full benefits of your roof
Has received positive reviews from independent rating agencies such as the Better Business Bureau
With ABC Seamless of Nebraska, you'll find a company that can provide everything listed above and more. We stand out from other roofing contractors operating in the Bellevue, NE, area because we offer and install an ABC Seamless steel roof that can withstand wind speeds of up to 160 mph, provides the best protection against hail and windswept debris, and is ENERGY STAR® rated. In short, it's likely the last roof you'll ever need.
For the installation of your ABC Seamless steel roof, one of our production managers will lead a team of factory-trained professionals and ensure that your new roof is properly installed on your home. What's more, we will provide the world-class customer service before, during, and after the installation of your roof that has helped us earn an A+ rating with the Better Business Bureau and has distinguished us from other roofing contractors operating in the area.
To learn more about what sets us apart from the other roofing contractors in the Bellevue, NE, area, contact ABC Seamless of Nebraska today.