The Dependable Roofing Company Serving Kearney, NE, and Beyond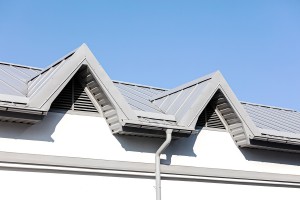 Are you looking for a roofing company serving the Kearney, Nebraska, area that you can trust? If so, turn to ABC Seamless of Nebraska. We have earned and maintained an A+ rating with the Better Business Bureau because we provide homeowners with the exceptional ABC Seamless steel roof, as well as phenomenal customer service. ABC Seamless of Nebraska is also a roofing company that stands by its work, and we provide a lifetime product warranty on every roof we install to give homeowners peace of mind about their investments in their homes.
When you choose us as your roofing company, you can also rest assured that your steel roof will be properly installed on your Kearney, NE, home because we:
Have certified production managers who train and lead our installers
Only use exact processes and best practices to install every single one of our roofs
Cut the steel material at the jobsite so that each roof fits its home's unique dimensions
Utilize quality control checklists and conduct a final walkthrough to make sure that everything was completed properly
With a steel roofing system from our company installed on your home, you will enjoy many benefits such as improved energy efficiency. Thanks to their cool edge coating technology, our ENERGY STAR® certified roofs will reflect the sun's heat away from your home, helping keep the inside of your house cool. Less strain will be placed on your HVAC system, which can help reduce your energy bills. What's more, the durable steel material of an ABC Seamless roof provides the best resistance against damage from hailstones and windswept debris. And, our roofs have a wind rating of 160 mph, which means it can withstand extreme weather events.
If you would like to learn for yourself why we are the go-to roofing company for residents of Kearney, NE, and surrounding cities contact ABC Seamless of Nebraska today.