ABC Seamless of Nebraska Offers Roof Replacement Services in Bellevue, NE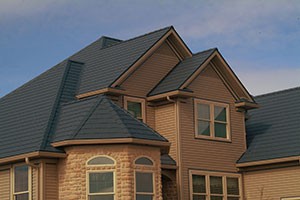 If you're in need of roof replacement services, turn to ABC Seamless of Nebraska. Since 1989, we've been helping homeowners in Bellevue, Nebraska, and surrounding communities with their roofing and exterior home improvement needs. When you have missing shingles, leaks, or other roof-related problems, it's time to contact the experts at ABC Seamless. The durable metal roof that we can install on your home will offer you a lasting solution to your roofing problems.
When you choose ABC Seamless for your roof replacement, it will likely be the last roof you'll ever need to buy. Homeowners in Bellevue, NE, will benefit from the special features our steel roofs have, which include:
An ENERGY STAR rating for their insulating capabilities and energy efficiency
Cool-edge coating that reflects heat away from the house to help keep the interior temperature comfortable
A Class 4 impact rating for protection from hail and wind-drive debris
Resistance to wind speeds up to 160 miles per hour
Our steel roofs are an excellent option for homeowners in the Midwest. And the roof replacement services that ABC Seamless provides are no different. Our team will work diligently, paying careful attention to all of the details, to properly install your new roof. We are committed to providing our customers will top-end products and superior installation services that they can rely on for their home improvement needs.
To learn more about our roof replacement services in Bellevue, NE, contact ABC Seamless of Nebraska today.