Why to Purchase Premium Residential Windows for Your Home in Omaha, NE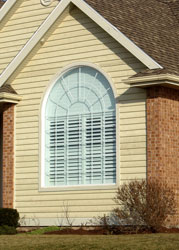 Residential windows serve many important functions, so if you need to replace some or all of the windows on your home in Omaha, Nebraska, consider the many benefits of choosing premium-quality replacement windows. For starters, window products vary widely in the level of energy efficiency that they provide. While premium windows do an excellent job of preventing heat loss during the winter and heat gain during the summer, low-quality windows allow heat to easily pass through, driving up your heating and cooling costs. By investing in residential windows with features such as composite frames, triple-paned glass, and gas fills, you'll enjoy a more comfortable indoor temperature and energy savings year-round.
In addition to helping you save money on your energy bills, premium residential windows also have durable components that will withstand weather elements better than those seen in run-of-the-mill windows, ensuring that the windows will perform perfectly on your home in Omaha, NE, year after year. In this sense, you can view your purchase of premium replacement windows as an investment with a low long-term cost.
If you want the best residential windows for your home in Omaha, NE, look to the trusted window specialists at ABC Seamless of Nebraska. We sell and install composite replacement windows with up to three panes of glass for maximum energy efficiency. Made with the finest materials, our windows will stand the test of time. Plus, they come backed by extraordinary warranties for your peace of mind. To discuss how our replacement windows will improve your home, contact ABC Seamless today.