Residential Roofing Grand Island
Grand Island, Nebraska's Most Experienced Residential Roofing Company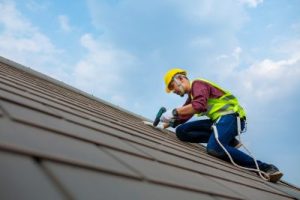 Your home's roof is among its most crucial structural features, serving to keep you, your loved ones, and your belongings warm, safe, and dry. With so much importance placed on the function of your roof, the last thing you want to worry about is deterioration from age or damage from weather causing your roof to fail. However, if you've noticed signs that your roof isn't exactly in tip-top shape, it's time to turn to the professionals at ABC Seamless of Nebraska. As Grand Island, Nebraska's top residential roofing experts, we can upgrade your old or damaged roof with a gorgeous new seamless steel roof that will protect everything you care about and have your neighbors admiring your home for years to come!
Why Choose Seamless Steel Roofing?
If you're considering roof replacement, your initial thought may be to simply opt for the lowest-cost solution such as a shingle roof, but we challenge you to weigh the benefits of a new steel roof.  As Nebraska's residential roofing company of choice, we know a thing or two about the many benefits of metal roofs, such as:
Enhanced durability – Our roofing is constructed with heavy-gauge, G-90 galvanized steel. Unlike traditional asphalt shingles, this material can handle the harshest weather without deteriorating.
Energy efficiency – Thanks to our unique Cool-edge coating, our steel roofs better reflect the sun's heat away from your home, helping keep energy costs low!
Stunning beauty – Residential roofing no longer needs to be limited to shingles. Our sleek steel roofs come in many eye-catching styles and colors so that you can find the perfect match for your home.
Your Partner in Home Improvement
Don't leave your next roof replacement in the hands of any run-of-the-mill contractor. Instead, place your trust in the qualified and experienced hands of the area's best residential roofing company—ABC Seamless of Nebraska. Contact us today to learn more about our services for homeowners in Grand Island and surrounding areas.