How to Choose a Residential Roofing Company in Council Bluffs, IA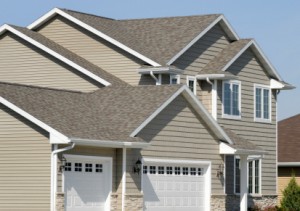 There are many residential roofing firms in the Council Bluffs, Iowa, area, so it can be difficult to sift through the choices and find just the right one. So which roofer do you hire? What factors should you consider when selecting a residential roofing company? With a little bit of homework, you can whittle down the list of potentially dozens of roofers to just one – the right one.
Before you start searching for residential roofing companies, you'll want to first consider how much you can afford to pay for a new roof. Also, you should consider what type of roof materials you want, and what roofing material will give you the best return on your investment. Certainly, asphalt roofs are among the least expensive options available, but do you really want the "cheapest" roof you can get? For a slightly larger investment, you could opt for a steel roof, which is not only far more weather resistant than an asphalt roof, but it's also designed to last for many decades.
In addition to choosing a residential roofing company that installs the type of roof you want, you also need to consider the credentials and reputation of the company you hire. One way to verify this is to check with the Better Business Bureau (BBB). There, you will find information on when a said residential roofing company established business and what type of BBB rating it has; an A+ is the best possible grade a company can receive from the BBB.
The residential steel roofing systems that ABC Seamless installs in Council Bluffs, IA, are guaranteed to last a lifetime. ABC Seamless is the roofing company of choice for homeowners in the region, and has been serving the community since 1989. In the many decades since, we have served countless customers by installing durable steel roofs that carry the highest possible rating against impacts from hail and wind-driven debris and can withstand winds up to 160 miles per hour.
To learn more, contact ABC Seamless today. We will gladly tell you more about our residential roofing and can provide you with a free, no-obligation quote on installation of a roof for your Council Bluffs, IA, home.