How to Find Excellent Replacement Windows for Your Home in Omaha, NE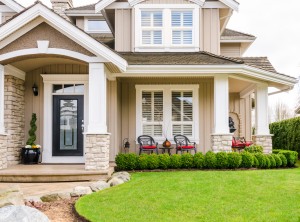 Purchasing exceptional replacement windows for your home in or around Omaha, Nebraska, can provide you with tremendous benefits. That's why you want to take the time to do your due diligence and make sure you invest in the right windows for your home. Doing so will help you find windows that will improve your home's energy efficiency and appearance while requiring minimal maintenance.
To ensure that you find replacement windows for your Omaha, NE, residence that will provide exceptional benefits, you'll want to look for ones that:
Are built from a durable material that will provide years of top-notch performance
Have energy-saving features such as glass coatings and gas blends in between the glass panes that will reduce the amount of heat that enters and exits the windows
Are available in different interior and exterior colors, hardware options, and window styles to suit your aesthetic preferences
At ABC Seamless of Nebraska, we're proud to offer and install replacement windows that have the features listed above and more. Our windows are constructed from a composite material that won't rot, become infested with termites, grow mold or fungus, and will provide years of optimal performance. These replacement windows also have glass coatings that reflect UV rays and an insulating propriety gas blend in between panes that will minimize heat exchange and make it easier for your HVAC system to keep your home a comfortable temperature, potentially reducing your utility costs. And, with many different colors, hardware, and style options, you'll be able customize your windows so that they match the rest of your home.
For more information about the features and benefits of the composite replacement windows that we have for homeowners in the Omaha, NE, area, contact ABC Seamless of Nebraska today. When you call, be sure to ask about our financing options that can help make purchasing our windows easier.