Replacement Windows Can Improve the Energy Efficiency of Your Home in Omaha, NE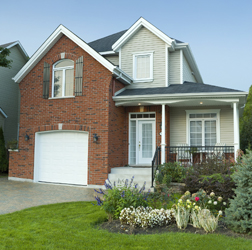 If you are looking for replacement windows for your home in Omaha, Nebraska, then you may want to consider energy efficient windows that will help keep the inside of your home warmer in the winter and cooler in the summer. Energy efficient windows are among the most technologically advanced type of window in the industry today and offer outstanding protection against heat transfer. One of the leading types of replacement windows available today are those that are manufactured with specially engineered polymer composite frames.
Our windows resist expanding and contracting during seasonal temperature changes, ensuring that your windows will be tightly sealed, preventing air infiltration. Installing energy efficient windows can provide a nearly immediate result of preventing unwanted heat transfer into and out of your home. Some of the long-term benefits of a replacement window from ABC Seamless include potentially lowering your energy bills and prolonging the life of your heating and cooling equipment, which won't have to work so hard to maintain a comfortable indoor temperature.
When you choose ABC Seamless to install replacement windows on your Omaha home, you can rest assured they will be installed by highly trained professionals who will make sure the job is done properly so you get the best return on your investment. Our commitment to providing exceptional service to our customers since 1989 has helped us to earn an A+ rating from the Better Business Bureau and a Top 500 rating from Qualified Remodeler magazine.
Contact us today for more information about our replacement windows for homeowners in Omaha, NE.