When to Invest in Replacement Windows for Your Home in Omaha, NE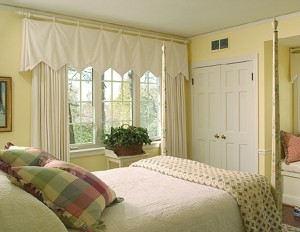 Are you considering having replacement windows installed on your home in the Omaha, Nebraska, area? If so, you can look for certain telltale signs that will indicate how you'll benefit from this investment in your residence. For instance, since windows help determine the energy efficiency of your residence, energy bills that seem excessively expensive can indicate that your windows don't insulate your home as well as they should, forcing you to pay more in heating and cooling costs. If you notice drafts of air in your home or feel that the sections of your home near your windows differ significantly in temperature than the rest of the home, this can mean that your windows leak air and water, which makes it difficult to maintain a stable indoor temperature.
Energy efficiency aside, numerous other signs can indicate that you would benefit from replacement windows. For instance, if you can easily hear outside noises in your Omaha, NE, home, such those made by loud neighbors and barking dogs, new windows with multiple panes of glass will likely help reduce noise infiltration to keep your home life undisturbed. Also, if your windows don't provide much protection against forced entry, you may want to invest in replacement windows with strong locks to protect your loved ones and valuables.
If you want to enhance your home with replacement windows that excel where your current windows fall short, look to ABC Seamless of Nebraska, which has proudly served homeowners in the Omaha, NE, area since 1989. Recognized as an A+ rated business with the Better Business Bureau and as one of the Top 500 Remodelers in the nation by Qualified Remodeler, we've demonstrated our ability to provide the ideal custom window solutions for your residence. Contact us today to learn more about our replacement windows.