Searching for Patio Enclosures for Your Bellevue, NE, Area Home? Here's What You Should Look For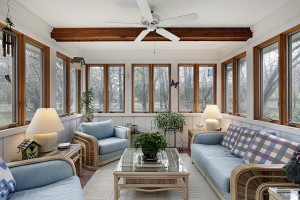 Since many different types of patio enclosures are available to you in the Bellevue, Nebraska, area, knowing what benefits to look for will help you select the best one for you. First and most importantly, you want to find a patio enclosure that will insulate your outdoor space from hot and cold weather, so you can utilize it year-round. The patio enclosure should also be able to completely protect you from pests like mosquitoes and keep nature's elements, such as rain, out of your outdoor space. And, finding an enclosure that requires minimal maintenance is key because it will allow you to enjoy your outdoor space without having to worry about upkeep and repairs.
In addition to researching the patio enclosures that companies in and around Bellevue, NE, offer, you'll also want to research the companies themselves. Look for a company that:
Employs factory-trained technicians to ensure the proper installation of their patio enclosures
Has been recognized for outstanding customer service by independent rating agencies
Offers enclosures in a variety of different styles so customers can have enclosures that match their homes' architectures
Provides financing options to eligible customers to help make purchasing a patio enclosure easier
At ABC Seamless of Nebraska, you will find both exceptional patio enclosures as well as world-class service. With us, you'll be able to purchase a TEMO patio enclosure and have it installed by our trained professionals. A TEMO patio enclosure is a top-of-the-line product that's available in a wide variety of styles to suit your architectural needs and will protect your outdoor living space from heat, cold, rain, wind, insects, and UV radiation. These patio enclosures are also cladded in TEMKOR surfacing, which is a groundbreaking, no-maintenance material that resists impact damage, UV damage, denting, fading, and scratching. And, should you need assistance before, during, or after installation, our friendly staff will provide you with the customer service that has earned us an A+ rating with the Better Business Bureau.
Contact ABC Seamless of Nebraska today if you would like to have one of our TEMO patio enclosures installed on your Bellevue, NE, area residence. We have excellent financing options to help make purchasing a patio enclosure easier to fit into your budget.