Choosing the Best Replacement Windows for Your Omaha, NE, Home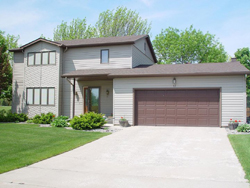 When you need to purchase replacement windows for your home in Omaha, Nebraska, sifting through all of your available options can become quite overwhelming. There are so many factors to consider when looking at products: frame material, glass options, style choices, energy efficiency, security, and more! However, if you are aware of key points to pay attention to, narrowing down your window options will become much easier.
One of the biggest contributing factors to your new windows' strength and lifespan is the material used to construct the frames. Wood offers natural beauty, but is susceptible to rot, splintering, and even insect infestation. Metals are strong, but they can rust and be dented upon impact. Vinyl is one of the more popular materials for replacement windows because it won't dent or deteriorate as easily. However, there is another option that most companies don't offer. Some replacement windows are made of expanded polymer composites (EPC). This innovative material is 400 percent stronger than ordinary vinyl, providing unparalleled durability.
EPC also outperforms all other window materials when it comes to energy efficiency, which is another key factor to look for when choosing new replacement windows for your home. EPC provides a higher insulation value than other materials. And, when this is combined with other energy-efficient elements, such as spacing systems and glass packs with Low-E coatings and insulating gas fills, you're going to continue benefitting from your new windows for years to come as they reduce the heat transfer into and out of your home. This helps keep the interior temperature of your home more consistent, preventing your HVAC system from working as hard and, ultimately, saving money on monthly utility bills.
ABC Seamless is a local home improvement company that provides Omaha, NE, homeowners with these outstanding replacement windows. We're confident that our windows will meet all of your needs and will be the last windows you will need to buy for your home. For more information about our replacement windows and to receive an estimate, please contact ABC Seamless today.