The Benefits of Metal Roofing by ABC Seamless for Homeowners in Council Bluffs, NE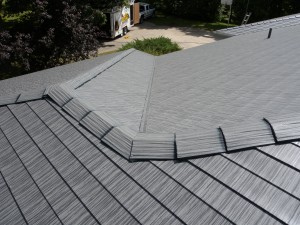 When homeowners in Council Bluffs, Nebraska, want the finest metal roofing options for their homes, they look to ABC Seamless of Nebraska. Since 1989, we've supplied area residents with a range of home improvement options using only the most durable, well-designed products. As part of our commitment to supplying our customers with home improvement solutions that they love, we offer roofing crafted from heavy-gauge, hot-dipped, G-90 galvanized steel that is virtually maintenance-free.
Some of the benefits of our metal roofing include:
Beautiful shingle- and shake-style roofing – Our roofs emulate stunning cedar shingles and shakes, giving you many eye-catching options for your home in Council Bluffs, NE. Plus, we offer many colors, making it easy for you to select one that matches the existing color scheme of your house.
Unbeatable protection – Your new roof will withstand heavy rain, winds up to 165 mph, contact with fire hazards like stray fireworks, and hail while maintaining its structural integrity. No matter what Mother Nature throws its way, your roof will stand strong.
Roofing that lasts a lifetime – While traditional asphalt shingles will need to be continually replaced throughout the years, our metal roofing can last 50 years or more, sparing you the hassle and expense of ever having to re-roof your home again.
If you want the most beautiful and durable roof possible for your home, contact ABC Seamless of Nebraska, one of the most trusted names in metal roofing in Council Bluffs, NE.