Insulated Composite Windows from ABC Seamless of Nebraska for Homeowners in Omaha, NE, and Beyond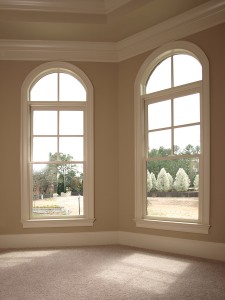 Insulated composite windows are a great choice for any homeowner who's looking to increase the energy efficiency and comfort of his or her residence in or around Omaha, Nebraska. With the ability to insulate against heat 2.5 times better than vinyl and 1.5 times better than wood, polymer composite material can help keep a home's internal temperature more stable. A steadier home temperature also means any home HVAC system will need to operate less, which may result in reduced energy costs.
At ABC Seamless of Nebraska, we carry insulated composite windows for residents of the Omaha, NE, area. Not only do our windows boast thermal resistant polymer composite material, but they also have additional features for even more energy efficiency and comfort, such as:
A proprietary gas blend inserted in between the glass panes that further reduces heat transfers through our windows
Two reflective coatings on the glass panes that help keep out the sun's heat during the summer and help keep in heat during the winter
Triple weather stripping that provides a tight seal against air infiltration, in addition to water infiltration, minimizing draftiness
Insulated windows from ABC Seamless of Nebraska are also very customizable. For any windows you order, you will be able to have them custom made from an assortment of different styles, interior and exterior colors, and hardware finishes to suit your aesthetic preferences. What's more, the composite polymer material of our insulated windows will ensure that your windows look like new for years to come as it won't rot, mildew, or become infested with termites.
If you would like to order insulated composite windows for your residence, contact ABC Seamless of Nebraska today. We also offer professional installation for our windows for residents in or nearby Omaha, NE.