Polymer Composite Home Windows Will Last for Many Years on Your Omaha, NE, Residence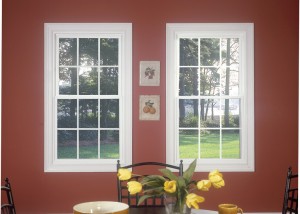 If you need new home windows for your residence in Omaha, Nebraska, you'll want to find windows that will provide years of long-lasting performance. Otherwise, your new windows are likely to become a hassle. For example, they eventually may not open and close properly, or they may need to be scraped and repainted. Not only can these problems make your windows an eyesore and your home drafty and less energy efficient, but they can also cost you money in maintenance and repair costs.
However, with polymer composite home windows on your Omaha, NE, residence, you won't have to worry about these issues. Thanks to their durable material, these windows will make your life easier in terms of maintenance because they:
Will not grow mildew or fungus
Will be resistant to termite damage
Will not rot
Insulate better than vinyl or wood windows
At ABC Seamless of Nebraska, we're proud to offer polymer composite home windows that provide these great benefits and more. In addition to being virtually maintenance free, our window frames and sashes are excellent sound absorbers and will help make your home quieter and more peaceful. What's more, ABC Seamless home windows have many energy-saving features that will help lessen the strain on your HVAC by keeping your home's internal temperature stable, which can lower utility costs. Best of all, our windows come with a 50-year warranty for additional peace of mind.
To begin the process of having some of most durable home windows available installed on your Omaha, NE, residence, contact ABC Seamless of Nebraska today. Make sure to check if our financing options can help make purchasing ABC Seamless polymer composite windows more affordable.