Composite Home Windows Can Provide Your Omaha, NE, Residence with Great Benefits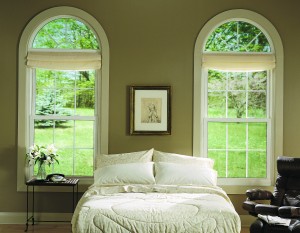 If you need home windows for your Omaha, Nebraska, residence, then consider getting composite windows. Incredibly energy efficient, composite windows will reduce heat transfer in and out of your home, making it easier for your HVAC system to maintain a comfortable indoor temperature. In fact, composite windows insulate over two-and-a-half times better than vinyl and over one-and-a-half times better than wood, providing superior energy savings. What's more, composite home windows won't rot and will resist mildew, fungus growth, and termite damage, making them virtually maintenance-free.
When searching for composite home windows, you'll want to find ones with these features:
Durable solid frames that will help ensure your windows last for years to come
Triple weather stripping that will help minimize air infiltration and help keep the inside of your home at a comfortable temperature
Heat reflective coatings that will repel harmful UV rays and radiant heat during the summer, while helping to keep heat in during the winter
Sound absorption that will help keep your home peaceful and quiet by reducing outside noise infiltration
Fortunately, for residents in Omaha, NE, ABC Seamless of Nebraska offers and installs composite home windows with all of these features – plus more. For example, our windows are also available in double– and triple–pane models filled with our proprietary gas blend, which will provide even more insulation and energy savings. After we've carefully installed your custom windows to perfectly fit on your home, you'll understand why Qualified Remodeler has included ABC Seamless in its list of the country's Top 500 remodeling firms.
If you would like us to install our composite home windows on your Omaha, NE, home, contact ABC Seamless of Nebraska today. Also, make sure to ask about our great financing options.