Why to Choose Custom Windows for Your Home in Omaha, NE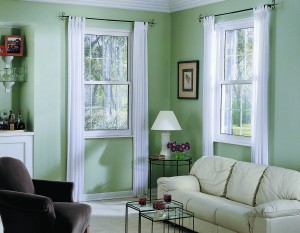 Compared to standard windows, custom windows will benefit your home in Omaha, Nebraska, in a wide range of ways. For starters, windows specially made for the dimensions of your existing window openings will allow for an easier installation, since they can be installed without requiring major modifications to your house. Customized windows will also maximize the viewing area you have to look through and ensure that abundant natural light can enter your home. Since they leave virtually no space between the window frame and window opening, custom windows will also preclude air and water infiltration exceptionally well, helping to insulate your home against outside elements.
By choosing custom windows instead of "off-the-shelf" alternatives, you'll get to select windows with energy-saving features that will meet the precise demands of the climate in Omaha, NE. In this region, you want your windows to have a low U-factor, which measures how well the windows will prevent the transfer of heat. Therefore, seek out windows with features such as multiple panes of glass, argon gas fills between the panes, and composite frames. These components will keep heat in your home during the winter and out during the summer, resulting in a comfortable indoor temperature and reduced energy costs year-round.
If you are considering having custom windows installed on your home, and you live in the Omaha, NE, area, turn to a window company with a reputation for providing top-quality window products and expert installations – ABC Seamless of Nebraska. Founded in 1989, we have deep ties to this area, where we've installed custom windows on countless homes. With ABC Seamless, you'll enjoy choosing from a full selection of window styles, as well as diverse design options to tailor the windows to your home's unique appearance.