The Benefits of Choosing Custom Window Systems for Your Omaha, NE, Home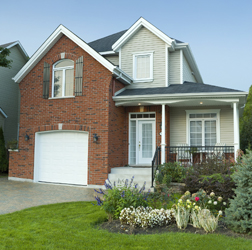 There are many benefits to having custom window systems installed at your home in Omaha, Nebraska. Perhaps the most important advantage of choosing custom windows over standard windows is that you can decide exactly what your window will look like, meaning you can select a size, shape, and overall motif that perfectly suits the architectural flair of your home. So, whether you own a Colonial, Victorian, Contemporary, or Post-Modern home, you can rest assured that the installation of custom windows will help upgrade the appearance of your home.
Improving the look of your home is important, but the matter of energy efficiency is also crucial. Perhaps nowhere else in the home improvement industry is this more true than in the case of choosing custom window products. When you choose custom windows, you will have the opportunity to select windows with energy-efficient features, such as UV-blocking low-E glass coating that will prevent the transference of heat into and out of your home. This reduction of heat transference can help keep the internal temperature of your home more stable throughout the year without added strain on your home's heating and cooling equipment. What does this mean for you? Potentially, your expensive HVAC equipment may last longer and you could enjoy lower energy bills.
If you would like to learn more about having beautiful, energy-efficient custom window products installed on your Omaha home, then the place to turn is ABC Seamless. Since 1989, the window experts at ABC Seamless have been proudly installing custom window systems for homeowners throughout the Greater Metro area. We are committed to providing homeowners with energy-saving windows that will also help upgrade the curb appeal of their homes, and for this reason we have earned several accolades. These include an A+ rating with the Better Business Bureau and a Top 500 designation by Qualified Remodeler magazine.
If you would like to learn more about our custom window installation services or our company in Omaha, NE, contact ABC Seamless. We would be glad to answer any questions you may have and can provide you with a free, no-obligation estimate to have our custom window products installed.