How to Choose the Best Windows for Your Omaha, NE, Home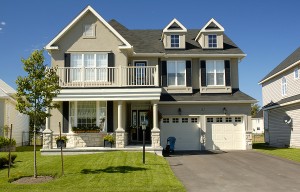 If you're looking for the best windows to have installed on your Omaha, Nebraska, home, then you have many options to choose from. There are a multitude of attractive, durable, and energy-efficient windows on the market today, and many of the window options available can offer you a beautiful, long-lasting, energy-saving solution to your window needs. So, how do you choose the best windows for your home, especially when there are so many different types of windows out there?
Choosing the best windows for your home doesn't have to be a difficult decision. If you consider your budget and have some basic criteria in mind, such as the style of window you want, you'll already have pared down your choices from potentially hundreds to only a relative few. No matter the style of window you want or price you can afford, it's important to also consider choosing energy-efficient windows for your home.
Many energy-efficient windows boast multiple panes of glass with gas fills to serve as a protective barrier against heat transfer into and out of your Omaha home, while advanced weather stripping helps virtually eliminate air drafts. These features can help keep the inside of your home cooler in the summer, warmer in the winter, and more comfortable all year long without added strain on your heating and cooling equipment. For this reason, energy-efficient windows are usually the best windows for many homeowners simply on the grounds that high-performance window systems can usually help reduce energy costs.
If you're interested in learning more about energy-efficient windows, then you should turn to ABC Seamless. The ABC Seamless home improvement experts offer some of the best windows available today, and they will make sure they are properly installed on your home, ensuring that they look great, will help you save energy, and operate properly for many years to come. To learn more about our service or to get a free quote on the best windows for your home in Omaha, NE, contact ABC Seamless today.