Things to Consider for Getting the Best Replacement Windows for Your Omaha, NE, Home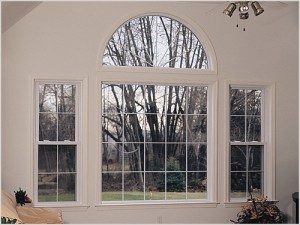 When you want the best replacement windows for your home in Omaha, Nebraska, there are many things to consider. First, you'll want to think about the type of windows you want in your home. Many windows are available in vinyl or composite materials, which are low maintenance and energy efficient. Additionally, the shape and style of the window can enhance the aesthetics of your home on the inside and outside. Beyond the standard double- and single-hung windows available, you'll also find options for casement, awning, bay, bow, garden, and special shape windows.
In addition to considering the type and style that will make for the best replacement windows in your home, there's also the installation company to consider. You'll want to make sure you choose a company known for doing excellent work so that your new windows will be installed properly and fit seamlessly into the architecture of your home.
Residents of Omaha, NE, can turn to ABC Seamless of Nebraska for top-of-the-line window options installed by factory-trained experts. Not only do we provide energy-efficient windows in many different colors and styles to suit various aesthetic tastes, but we will also custom-fit the windows of your choice for a secure fit that prevents air leaks.
ABC Seamless is proud to provide homeowners in Omaha, NE, and the surrounding areas, with window products and installation services they can rely on. If you're looking for the best replacement windows in Omaha, NE, contact ABC Seamless of Nebraska today for more information.